dapat award dari puan seri, thanks a lot!nak kena bagi speech ke ni eh??haha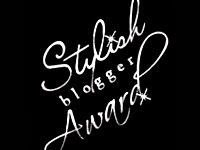 As usual there are rules for these just so that this thing can be passed on and on to others.
to thank those who awarded me

to write 7 and few things about me

to award it to others to keep the cycle going

to inform those recipient(s)
*eh, tetiba cantik lak aku tengok font ni*
ok ok serius, 7 perkara ye??
haish, susahnya nak fikir, emm emmm, ok aku cuba, kalau xcukup jangan marah
1) suka makan, xcaya tengok badan T_T
3) suka main game cari cari barang tersembunyi sampai pedih2 mata
4) peminat tegar kopi, pastu bila terlebih minum, mula la terketar2 tangan
5) tak taula warna kesukaan apa, masa matriks minat biru, pastu dah nak kawen minat purple, sampai sekarang pun masih suka purple, tapi bila beli barang, warna pink pun adalah sangat cantik, dan secretly, aku rasa aku suka jugak kuning
6) satu-satunya dalam family yang pakai spek, pastu mata jadi xlawa, ada bekas spek T__T
7) sangat suka mengadu, cerita itu ini, bagitau gosip kat en husband walaupun kadang dia xminat tapi terpaksa layan
eh, da cukup 7. ok, sekarang nak pass award ni kat
*da balik induction buat eh*
*sebab ko da lama xapdet blog*
rajin2 buatla ye, kbuhbye!